---
Yes, okay, we've been a wee bit tardy getting going in here.
But we've made our start!
Jin'rokh fell last week...
And Horridon went down this week (a one-shot, no less!).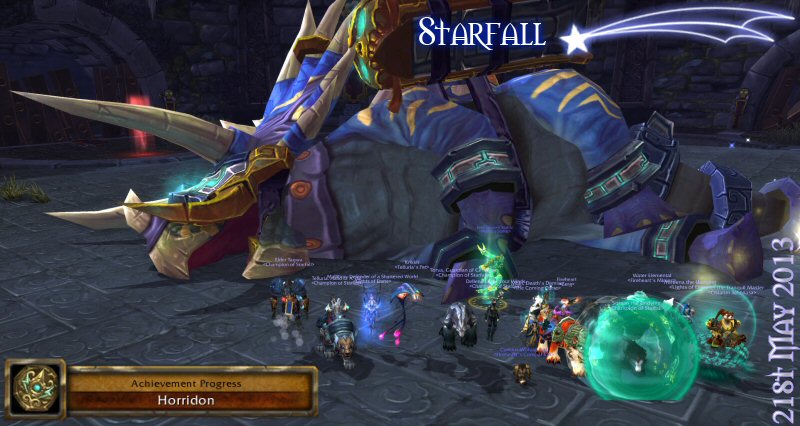 Naturally, we got some holy paladin bracers... Memo: Derky, you're a cock for not being here to take 'em!