---
So, this fight was ever so slightly more of a challenge than, well, more or less anything Starfall's faced in the past.
I mean, not that we'd want to own up to a couple of hundred wipes or anything, but... yeah. He's thoroughly earned our enmity.
Which is why I'm utterly delighted to note that tonight, the following team...
Tanks: Gehstasia and Missciller
DPS: Sivvi, Mynheer, Telluria, Deliena, Soonk, Anadra, Andunae, and Khani
Healers: Jeenae, Ysami, and Mender
... did this!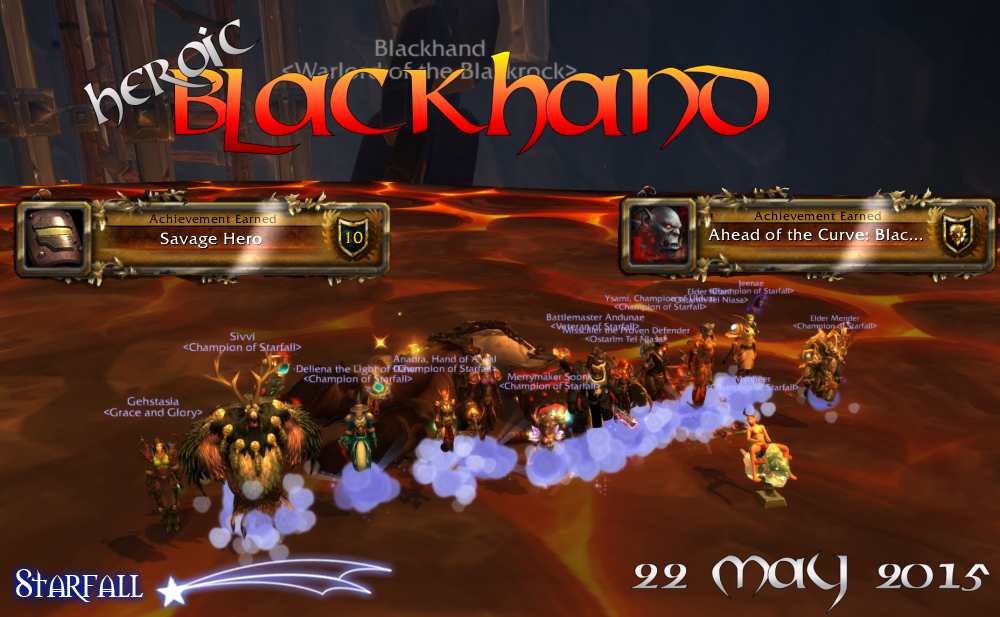 There was some loot and stuff, but honestly, WE GOT THE GIT. That's what counts.